Vanessa Sweet Dushi
DOB: 06/26/17
Biewer Yorkie ~ 5 1/2 lbs
Imported from Ukrain
Austin Sweet Bunny
DOB: 08/25/19
Biewer Yorkie ~ 4-1/2 lbs
Imported from Ukrain
Austen has a very nice coat and extra big eyes! He is very calm and doesn't often misbehave. He is a sweet boy and throws beautiful puppies!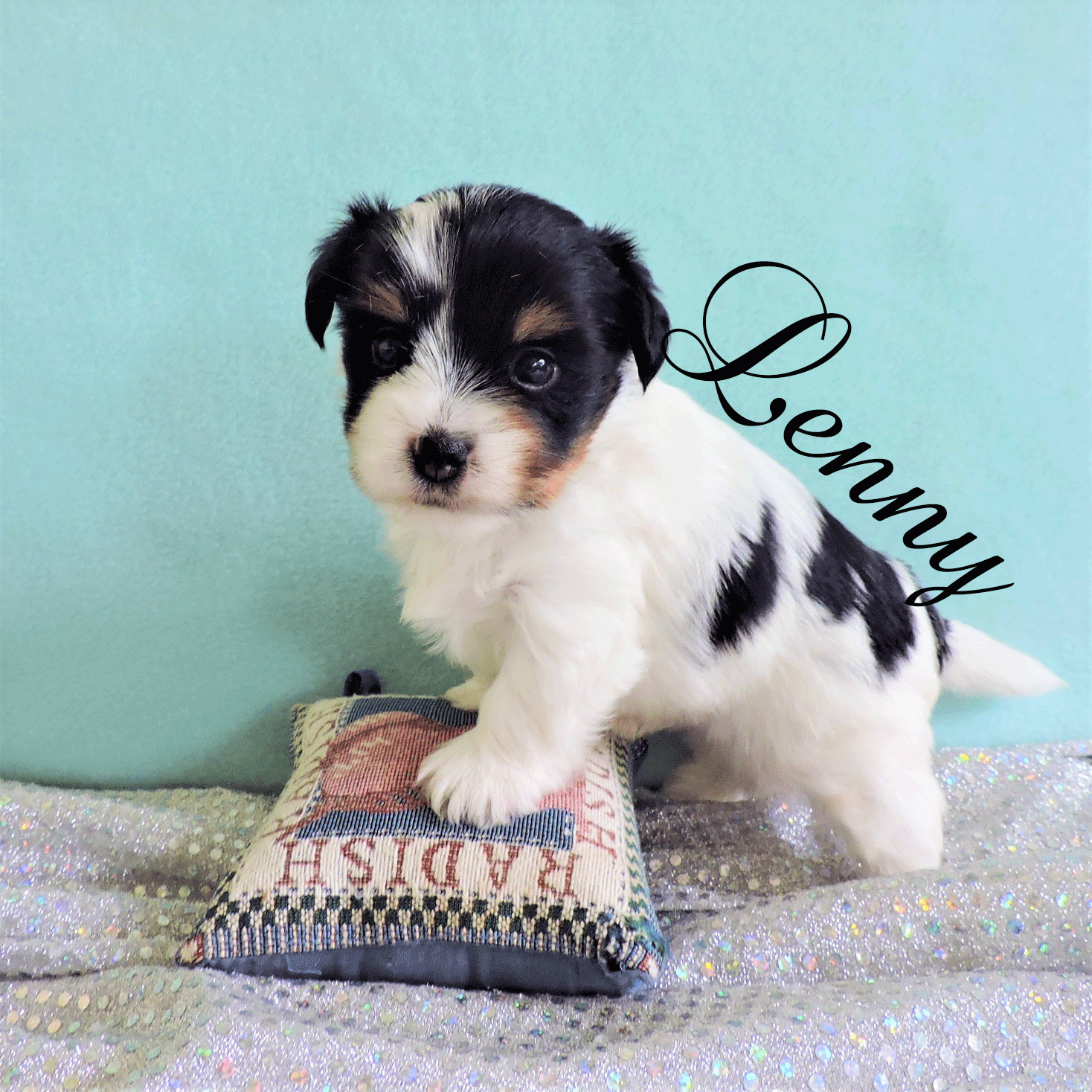 LENNY ~ M ~ Biewer Yorkie
DOB: 10/07/21
$2000
Lenny is one cool dude! He is super friendly and will be your friend forever. He will be UTD with all his puppy shots, he will have a Health certificate and a one year health guarantee. He has been well socialized and cared for by Irene and her family. He is available. A $200. deposit will hold this baby for you.
RESERVED FOR STEPHAINE
CONGRATULATIONS!
LUCY ~ F ~ BIEWER YORKIE
DOB: 10/07/21
$2000.00
RESERVED FOR NANCY
CONGRATULATIONS!
,